JAPAN - GEO ECONOMICAL POLITICAL

Both sides to blame for cool Japan-China ties
Japan would be wrong to counter Chinese nationalism with chauvinistic nationalism of its own. Japan must keep reminding China that the two nations have a shared destiny in East Asia.
Japan's relations with China are deteriorating. Anti-Japanese sentiment led to rioting during the recent Asia Cup soccer tournament in China, while mutual feelings continue to sour over the disputed Senkaku Islands and an offshore natural gas exploration project in the East China Sea.
And, thanks to Prime Minister Junichiro Koizumi's stubborn refusal to forgo visits to Yasukuni Shrine - which the Chinese view as a symbol of Japan's remorseless justification of its war of aggression in Asia in the last century - summits between the two countries have been put on hold indefinitely.
Some questions about recent surge of nationalism in China and how Japan should deal with it introduce some basic questions;

Q: Would it be correct to say the anti-Japanese sentiment that flared in China during the Asia Cup soccer tournament was symbolic of the deteriorating relations between the two nations?
A: Let's qualify that by saying those Chinese who displayed blatant hostility toward Japan were not in the majority, and that their behaviour was confined mostly to the stadiums where Japan's games were held. In other words, it isn't that everyone in China hates Japan and the Japanese. That said, it is also a fact that the younger generation is anti-Japanese. One of the Asia Cup sites was Chongqing, a city which the Japanese Imperial Army bombarded mercilessly 60 years ago. Twenty years of ``patriotic education'' have instilled strong anti-Japanese feelings in younger Chinese.

Q: Why is China's ``patriotic education'' so anti-Japanese?
A: It goes back to 1985 when Prime Minister Yasuhiro Nakasone called for a ``total settlement of postwar accounts'' and paid an official visit to Yasukuni Shrine. The Chinese leadership was outraged, and lamented that the nation's younger generation was ignorant of the history of China's war of patriotism and resistance against Japan.

The purpose of patriotic education was to justify the Communist regime by teaching that the Chinese people were liberated and given independence by Mao Tse-tung and the Chinese Communist Party. The teaching stressed the history of China's victory over Japan, and this was further reinforced in the mid-1990s when Jiang Zemin was general secretary of the Chinese Communist Party.

The education system was obviously too biased against Japan. It's a fact that Japan invaded China. However, there was a period from the late 19th century to the early 20th century when Japan tried to cooperate with East Asian countries including China and modernize themselves so that they could resist the Western powers. And after World War II, Japan emerged as an economic superpower and contributed to the development of East Asia.

Yet, all that is taught in China is the history of Japanese military aggression. I wish, for the International benefit, the Chinese leadership would rectify this excessively anti-Japanese and jingoistic education. In this sense, it is good that moves have been made to control the nation's anti-Japanese elements since Hu Jintao became president.

Q: Still, with all exchanges between the two leaders now on hold, in the present relationship can only be called abnormal?
A: Could certainly say the relationship is extremely unbalanced. Economically, Japan has a mutually complementary structure. Cooperation between China and Japan is indispensable to East Asian solidarity. The two nations have even cooperated in the area of security concerning the North Korean nuclear problem.
But nothing is going right on the political front, and the images the Chinese and Japanese hold of each other are getting worse. A 1998 agreement on mutual visits by top leaders was shelved after Koizumi became prime minister. Both Tokyo and Beijing must understand how serious it is not to have political exchanges.

Q: Koizumi has made no visible effort to improve the situation. It's seeing in positive action to bilateral relationship?
A: The Koizumi administration cannot be criticized enough for its lack of a realistic China policy. There is no question that the administration places priority on domestic politics in continuing to insist on Yasukuni visits. If Koizumi wants to visit the shrine, he should visit there on Aug. 15 and explain his reasons in no uncertain terms. It is simply absurd to go two days before or on New Year's Day.

Q: Nothing will move forward so long as Koizumi keeps visiting Yasukuni?
A: The relationship is unlikely to improve unless Koizumi changes his ways.

Q: The idea of building a national memorial facility for the war dead (as an alternative to Yasukuni)?
A: Yasukuni is the nation's central facility to honor the war dead, but it cannot become a state facility under the Constitution. Since this is the case, I believe it is a good idea to create an alternative facility. If Koizumi were capable of showing a little consideration for the feelings of non-Japanese people, he could stop going to Yasukuni and start visiting this new facility instead.

Q: What could be done to improve Japan's overall relations with China?
A: The root of the animosity is miscommunication or misunderstanding. The relationship between Japan and China is not just about who invaded whom; the history being taught is self-serving on both sides.
Even if the Chinese and the Japanese cannot share a perception of history, they should at least be able to understand their differences. The important thing is to research history jointly and communicate the findings to posterity.
Japan would be wrong to counter Chinese nationalism with chauvinistic nationalism of its own. It is a fact that Japan did terrible things to China and other Asian nations. Japan must never forget this. It must also keep reminding China that the two nations have a shared destiny in East Asia
Write: by LuisB. October 2004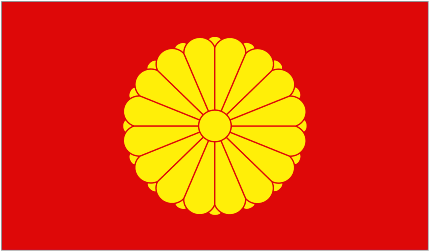 - - - - - - - - - - - - - - - - - - - - - - - - - - - - - - - - - - - - - - - - - - - - - - - - - - - - - - - - - - - - - - - - - - - -





JAPAN - ECONOMY

Earnings Improve at Japanese Electronics
Most major Japanese electronics makers reported improved earnings for the third quarter on Thursday as cost cutting pushed up profitability and demand surged for new digital products.
Among the manufacturers reporting higher results were Sony Corp., Matsushita Electric Industrial Co. Ltd. and Fujitsu Ltd. But NEC Corp. said group income tumbled to about a third of what it was a year earlier.
The companies said flat-panel TVs and digital cameras sold well, but demand was down for cathode-ray tube TVs and audio equipment.

They remained cautious about the months ahead, citing worries about global growth. Japanese corporate profits are almost certain to be hurt by any slowdown in Japan and in the United States.

Tokyo-based electronics and entertainment giant Sony said profit in the July-September quarter jumped 61.6 percent on improved profitability at its mobile phone joint venture and gains in its movie business, led by "Spider-Man 2."
Sony's profit totaled 53.2 billion yen ($500 million) for the quarter, up from 32.9 billion yen a year ago. Sales dropped 5.3 percent to 1.702 trillion yen ($16 billion), from 1.797 trillion yen on falling revenue from the company's electronics and video-game businesses.

Declining sales of PlayStation 2 video-game machines - as well as price cuts in Japan, the United States and Europe, and an outsourcing of their production to Chinese companies - also hurt Sony's earnings.

Matsushita not only reported a heftier profit but also growing sales as the Osaka-based maker of Panasonic products focused on new digital products, such as flat-panel TVs, digital cameras and DVD recorders under a revival plan.

Matsushita reported a 14 percent jump in net profit to 23.4 billion yen ($220 million) from 20.4 billion yen a year earlier. Sales surged 18 percent to 2.2 trillion yen ($20.7 billion) from 1.9 trillion yen.
Fujitsu, based in Tokyo, reported a profit of 3.6 billion yen ($33.8 million) for the July-September period, bouncing back from its year-earlier loss of 18.7 billion yen.
NEC did not fare as well, with profit for the quarter at 4.25 billion yen ($40 million), down from 14.8 billion yen a year ago.

NEC also lowered its full fiscal year forecast, citing possible shrinking demand for mobile phones and computer chip products, to a group net profit of 60 billion yen ($564 million), down from its earlier forecast of a profit of 70 billion euros ($658 million).

Sony raised its profit outlook for the year to 110 billion yen ($1 billion), up 24 percent from fiscal 2003, and above its July forecast of 100 billion yen ($940 million).

But it acknowledged continuing problems in its electronics sector and lowered its sales projection to 7.35 trillion yen ($69 billion), down 2 percent from the previous year.
Source: The Associated Press. October 2004
Author: by Yuri Kageyama


- - - - - - - - - - - - - - - - - - - - - - - - - - - - - - - - - - - - - - - - - - - - - - - - - - - - - - - - - - - - - - - - - - - -





CHINA - ENERGY

China-Japan oil race inevitable
The race for Russian pipeline and for oil in East China Sea, unveiled the "energy race" between China and Japan to the world. Analyst says the inevitability of the competition has long existed.
Japan, an economic power poor in energy resources, Japan has to depend on import for almost all energy resources: oil, coal and natural gas. According to authoritative statistics, averagely Japan imported daily almost four million barrels in 2002 and over 4.5 million in 2003. The fact is that its unduly heavy dependence on oil, more than 50 percent of its total energy consumption, has been a serious limitation.
The limitation has long pushed Japan into the international energy market. To date, Japan has left its steps among the newly discovered oil fields including those in Western Serbia, Caspian Sea, Middle Asia and North Africa. With its economic and technological advantages and through purchase and merging etc, Japanese enterprises such as Mitsubishi have settled down, acquiring large amount of the oil around the world.

Japan has been kept on edge by China's increasing oil demand in the past two years. Objectively speaking China is a country with relatively rich energy resources. However, in terms of make-up, China is currently rich in coal but short in oil and gas. China's oil consumption has been growing at an annual rate of around six percent over the past decade while that of the output was only 1.5 percent. However, China surpassed Japan to be the second oil importer in the world.

An indisputable fact is that both China and Japan are confronted with the same scarcity of energy and an surprising convergence.

Files say that presently, the provision from the Middle East accounts for 50 and 87 percent of total imports of China and Japan respectively and the route is the same: through the Strait of Malacca, South China Sea to the two countries.

Analyst points out the converging dependence on foreign supply, the same sources of oil and gas import, plus relativity in geopolitics and geo-economics all inevitably lead to China-Japan competition in the international oil market, which will turn more fierce and cruel as China's four big oil companies go overseas.

Sources say when China National Offshore Oil Corp. (CNOOC) bought Australian project of Northwest Shelf project, Mitsubishi and Mitsui tried hard to object China's participation. When China National Petroleum Corporation (CNPC) entered Sudan and took the oil pipeline project, it suffered strong objection from Japanese side including government. Moreover, in the international tendering of Iran's oil and gas, Japan again became a major rival of CNPC.

It is no exaggeration that Japan is almost shadowing China wherever there is oil.
Concerning the conflict, China Business Times comments that the competition for Russian pipeline and exploration in East China Sea is only a prelude of the game between China and Japan in the arena of international energy.

Zhang Qiyue, spokesperson of China's Foreign Ministry, told a press conference recently that China and Japan have both expounded their stances and related concerns on the demarcation of East China Sea. Both sides think that different views do exist and advocate seeking a just solution of the problem through negotiations on the basis on the United Nations Convention on the Law of the Sea.
Correspondent found that the issue concerning East China Sea is so complicated that high-level officials of China and Japan failed to make a breakthrough on significant questions therefore consultations will continue.
Source: People's Daily Online. October 2004


- - - - - - - - - - - - - - - - - - - - - - - - - - - - - - - - - - - - - - - - - - - - - - - - - - - - - - - - - - - - - - - - - - - -





INDIA - POLITICAL AFFAIRS

Maharashtra: Congress gets Chief Ministership
The Congress eventually had its way today and retained the Chief Minister's post in Maharashtra. The Nationalist Congress Party (NCP) settled for the Deputy Chief Minister's post and got three more Ministries as compensation for letting go its claim to the top post in `Mantralaya.'
After 11 days of intense bargaining, the Congress and the NCP tonight sorted out the leadership tangle in the State. Announcing this, the Congress leaders, Ahmed Patel and Margaret Alva, and the NCP leader and Union Civil Aviation Minister, Praful Patel, said here that the "1999 formula would continue."
The NCP would now get two Cabinet Ministers and one Minister of State more than its earlier share. In the previous Government, the NCP and the Congress shared the portfolios equally.
Both parties said that the Chief Minister would decide which Ministries would go to the NCP. However, sources suggested that the NCP might get the Cabinet posts of the Ministries of Forest and Environment and Labour held by the Congress earlier. The Minister of State was yet to be decided.
In addition, the NCP would get two more portfolios. It would also retain the Speaker's post as per the formula.

`Choice open'
Leaders of both parties also announced that their legislature wings would meet in Mumbai on Friday to elect their leaders.
Asked whether the incumbent Chief Minister, Sushil Kumar Shinde, would be given a second term, Mr. Ahmed Patel said, "It is open." The NCP, too, did not offer any names amid indications that senior leader Vijay Singh Mohite-Patil was also being considered for the post of Deputy Chief Minister.
The Congress had been insisting since October 16, when the election results were declared, that it be allowed to lead the coalition again since it had more legislators. The Congress, which won 69 seats on its own, claimed to have 74 legislators by including those who contested from its share of the seats. The NCP staked its claim on the ground that it had emerged as the single-largest party with 71 seats.
During the negotiations, the NCP sought two Deputy Chief Ministers for giving up its claim to the Chief Ministership. The Congress turned down the demand and instead offered three Ministries from its quota. This was accepted by the NCP even though initially it said it was "not enthusiastic" about the offer.

`No give and take'
Mr. Praful Patel said the party was happy with the agreement and the larger interest of providing a secular government in Maharashtra had guided it in resolving the issue.
The negotiations entered a crucial stage today when the NCP State leaders, R.R. Patil, Vijaysinh Mohite Patil, Ajit Pawar, Chhagan Bhujbal, Jaywant Patil and Padamsinh Patil, arrived here for talks with the NCP president, Sharad Pawar, and senior leaders, including Mr. Praful Patel, Tariq Anwar and D.P. Tripathi. They held three rounds of talks before Mr. Praful Patel went to meet the Congress president, Sonia Gandhi, along with Mr. Ahmed Patel.
Later, Mr. Ahmed Patel and Ms. Alva arrived at Mr. Pawar's residence where the agreement was finalised. Thereafter, Ms. Gandhi and Mr. Pawar spoke on telephone. Mr. Pawar also spoke to the Prime Minister, Manmohan Singh, to inform him of the developments.
Source: The Hindu. October 2004
- - - - - - - - - - - - - - - - - - - - - - - - - - - - - - - - - - - - - - - - - - - - - - - - - - - - - - - - - - - - - - - - - - - -





NEPAL - INTERNAL AFFAIRS

Nepal ceasefire deadline expires
A nine-day truce between the Nepalese government and the country's Maoist rebels has ended.
Prime Minister Sher Bahadur Deuba has ruled out unilaterally extending the ceasefire.
Both the rebels and the government suspended armed operations to coincide with Nepal's biggest Hindu festival.
The BBC's Sushil Sharma in Kathmandu says the end of the truce has raised fears of a possible escalation in violence between the two sides.

Favourable atmosphere
National and international human rights groups, the media and Nepalese citizens have urged the government and the rebels not to resume hostilities.
They say extending the truce could create a favourable atmosphere for the resumption of peace talks.
The rebels have not commented on their next move.
A key coalition partner, the United Marxist-Leninist (UML), wants the truce extended to force the rebels to reciprocate the gesture.
Violence has surged since peace talks collapsed last year over a key rebel demand for a constituent assembly to draw up a new constitution that, the rebels believe, would pave the way for a communist republic.
The government has been defending the present constitution that guarantees a constitutional monarchy in a multi-party parliamentary democracy.
More than 9,000 people have died during the Maoist insurgency which has lasted nearly nine years.
Source: BBC News. October 2004
Picture: Fighting between the security forces and the rebels escalated this year


- - - - - - - - - - - - - - - - - - - - - - - - - - - - - - - - - - - - - - - - - - - - - - - - - - - - - - - - - - - - - - - - - - - -





PHLIPPINES - INTERNAL AFFAIRS

Arroyo faces big test with corruption issue
A corruption scandal in the Philippine military could prove to be the biggest test for the administration of President Gloria Macapagal Arroyo, officials and analysts said on Thursday. How she handles it, they said, could determine whether ambitious economic reforms she wants to put in place will succeed.

The main challenge for Arroyo, the officials and analysts said, is not only how not to get distracted by the scandal as she tries to fix the economy but also how to resist the influence of a military hierarchy that, according to them, Arroyo feels indebted to.

"This scandal is one of the biggest tests of any Philippine president, and it will define the Arroyo presidency," a former top military official said. "How she will handle the interest groups in the military that support her is the real test."

He said Carlos Garcia, the financial comptroller of the Philippine armed forces, could be part of an organized group within the military that is accused of corruption.

The scandal broke last month after U.S. customs officials disclosed an attempt by the sons of a Filipino general to smuggle $100,000 into the United States late last year. Subsequent investigations revealed that the Garcia and his family had on previous occasions brought into the United States hundreds of thousands of dollars in cash.

Investigators said Garcia also had more than $3 million in cash in several bank accounts and had acquired several properties in the United States and the Philippines, whose value far exceeded the general's yearly salary of about $7,200.

While Arroyo has ordered court-martial proceedings against Garcia, analysts said the president has been dealing with the scandal warily - for example, deferring a decision on firing or investigating Garcia's former superiors who are now in Arroyo's cabinet.

Arroyo was swept to power in 2001 by a military-supported uprising against then president, Joseph Estrada. The military's support for Arroyo led to Estrada's ouster.

"If she forces strong legal action that results in a court-martial conviction, she risks unraveling the top military brass and their system of entrenched enrichment, which could lead to alienation - and that is what Arroyo has always worried most about," said Scott Harrison, managing director of Pacific Strategies and Assessments, a U.S. security and risk-analysis company.

If Garcia emerges unscathed, it could spark massive protests and kill remaining investor confidence, which could cripple Arroyo's ability to deal with the country's fiscal problems, Harrison said.

Arroyo has promised to fix the country's fiscal and debt problems before her term ends in 2010, relying on foreign investments and foreign loans.

Analysts, however, have said that, with the scandal spawning instability and rumors of another mutiny, the president's task won't be easy.

The Garcia scandal has ceased to be all about the general. "It opened cans of worms," said the retired military official. The congressional hearings, which began two weeks ago, initially tried to look into his alleged ill-gotten wealth but has shifted its attention to the procurement procedures in the military, allegedly a major source of corruption.

Early this week, a senator, Miriam Defensor Santiago, exposed what she called the "Gang of 12" that has been running the scams inside the armed forces. The military denied the charge.

The scandal has angered the military establishment, which has been calling on legislators to stop what they described as a "fishing expedition." Arroyo's party allies had also asked their colleagues in Congress to stop the hearings.

But Senator Aquilino Pimentel, a leader of the opposition, said Arroyo and her party mates should not meddle in the investigation because it "would only contradict her assurance that the government will get to the bottom of the scandal and to put the guilty parties before the bar of justice."
Source: International Herald Tribune. October 2004
Author: Carlos H. Conde


- - - - - - - - - - - - - - - - - - - - - - - - - - - - - - - - - - - - - - - - - - - - - - - - - - - - - - - - - - - - - - - - - - - -





CAMBODIA - INTERNAL AFFAIRS

Cambodia set to crown new king
Cambodia is preparing to crown its new king on Friday, amid an array of official festivities.
King Norodom Sihamoni, a former dancer, was chosen to succeed his father Norodom Sihanouk after he announced his abdication earlier this month.

The main streets in Phnom Penh have been adorned with Cambodian flags and portraits of the new monarch.

The government has also declared a national holiday on Friday in honour of the coronation.
The royal family had asked that preparations for the ceremony be relatively low-key. But even so, Cambodians are looking forward to an eventful few days.
Thursday was the first of three days of festivities to mark the official handover.
At the Royal Palace in the centre of Phnom Penh, King Sihamoni took part in a ceremony which had both Buddhist and Hindu elements.
Flanked by family members, the new king lit incense, bowed three times and placed chains of jasmine flowers on a special pillow.
Eight white-robed priests made offerings of fruit and flowers to the heavens, according to a palace official.

"On this very auspicious day... may all divine spirits guarding the throne bless his majesty, King Norodom Sihamoni, with a healthy and long life," said palace astrologer Din Prohm.

Smooth transition
The finishing touches were being made for Friday's main enthronement ceremony.
A huge portrait of King Sihamoni has replaced one of his father and mother in front of the palace gates, and buildings have been festooned with banners.
The succession process began earlier this month, when former King Sihanouk abdicated due to ill health.
There was no legal provision in the event of a monarch's abdication, and laws had to be rushed through parliament to enable a throne council to convene and choose a successor.
It soon became obvious, though, that King Sihamoni was the front-running candidate.
One of his great strengths is the fact that he is seen as apolitical.
While Cambodian kings used to have great authority, the position is now largely symbolic and wields no real power.

But it remains an important position because of the reverence Cambodian people give to the royal family.
Since he was announced as the new monarch just a fortnight ago, the nation's officials have launched a huge public relations campaign to inform Cambodians about King Sihamoni.
He has spent much of his life outside Cambodia - as a ballet dancer and teacher, as well as Cambodia's ambassador to the UN cultural agency, Unesco - and is much less known than Prince Ranariddh, who heads the royalist political party Funcinpec.

Former King Sihanouk, in contrast, is widely known and revered after 60 years on the throne.
He is still likely to remain influential even after his son is officially inaugurated, and the Cambodian government has already declared that he will be known as The Great Heroic King Sihanouk.
Note from LuisB: Rules on Cambodian succession: Nine-member throne council approved nomination. A law for deciding succession had to be rushed through King Sihamoni was former king's preferred candidate.
Source: BBC News. October 2004
Picture: King Sihamoni has already taken part in some official ceremonies


- - - - - - - - - - - - - - - - - - - - - - - - - - - - - - - - - - - - - - - - - - - - - - - - - - - - - - - - - - - - - - - - - - - -





THAILAND - DEFENSE

Thailand-Australia extend agreement on military cooperation
Thailand and Australia will extend an agreement on bilateral military cooperation, reported the Thai News Agency on Wednesday. Thai cabinet approved the extension of the agreement at its weekly meeting here on Tuesday, with an official notice on the extension to be sent to Canberra soon. Under the agreement, the Thai and Australian Defence Ministries will cooperate in procurement projects and in exchange of services to support the military of the two countries
Write: by LuisB. October 2004
- - - - - - - - - - - - - - - - - - - - - - - - - - - - - - - - - - - - - - - - - - - - - - - - - - - - - - - - - - - - - - - - - - - -





TIMOR LORO SAE - ECONOMY

Timor Sea gas on East Timorese PM's agenda
East Timor's Prime Minister will visit Australia this week, where he is expected to discuss new demands for Timor Sea gas to be processed in East Timor.
The proposal is up for discussion at talks in Dili to resolve the dispute over oil and gas revenues.
East Timor is now demanding that gas from the Greater Sunrise field be piped onshore to a proposed multi-billion dollar LNG plant in East Timor, rather than be processed offshore or in Australia.
Mari Alkatiri will travel to Perth on Friday where he is expected to discuss the proposal with commercial partners, Woodside and ConocoPhilips.
He could threaten to delay any deal until there is a commitment to build the LNG plant in East Timor.
The Northern Territory Government has campaigned equally to have the gas processed in Darwin.
The joint venturers have warned that without agreement by Christmas the Greater Sunrise project could stall for years.
Write: LuisB. October 2004
- - - - - - - - - - - - - - - - - - - - - - - - - - - - - - - - - - - - - - - - - - - - - - - - - - - - - - - - - - - - - - - - - - - -





IRAN - SECURITY

Iran steps up confrontation with Europe on nuclear deal
Iran yesterday stepped up its confrontation with European countries as its Supreme Leader threatened to break off negotiations over its suspect nuclear weapons programme.
Senior officials from Britain, France and Germany yesterday held negotiations in Vienna with an Iranian delegation to persuade Iran into indefinitely suspending uranium enrichment ahead of a deadline in one month. It could be used to produce a nuclear weapon.

The EU countries are warning that Iran must comply with the demand in time for the next governors' meeting of the International Atomic Energy Agency on 25 November or face being referred to the UN Security Council for punishment. Initial reports after the talks sounded positive, as both sides spoke of some progress and agreed to meet again next week. But a British official said ominously: "I don't think we're that close yet" to an agreement.

Last night, making his first comments on the dispute on which he has the final say on behalf of Iran, the country's Supreme Leader, Ayatollah Ali Khamenei, rejected a long-term suspension of uranium enrichment. "If there is any form of threat in the talks, it will show a lack of logic on the part of [Iran's] partners in the negotiations. In that case, the great Iranian nation and the Islamic Republic of Iran will reconsider the very basis of negotiations and co-operation," he said.
Iran has heightened tensions by testing a long-range missile on 20 October, while hardliners in parliament have introduced a bill to force the government to resume enrichment and halt snap UN inspections of nuclear facilities. There are fears that the Iranians will try to wring every possible concession right up to the IAEA meeting.

The Iranians also have their eye on the American elections next Tuesday, in the hope that a Kerry administration would adopt a less hard line than George Bush, who wants the Security Council to take action against Iran. Iran has insisted its nuclear programme is for peaceful purposes.

In their "last chance" offer to Tehran, the three European countries are offering Iran the acquisition of a light water research reactor and resumed trade negotiations with the EU, in return for compliance. The EU states would also back the Russian Bushehr nuclear reactor project in Iran and Russia's guarantees of reactor fuel.

They privately recognise that there is not enough support among Security Council members to impose sanctions, and there are fears that sanctions could prove counter-productive if the Council is not united.

The International Institute for Strategic Studies said last week that in the cases of Iran and North Korea, "the US and its allies may not have sufficient instruments of enticement or coercion to achieve disarmament. The threat of effective sanctions is difficult to realise and military options are unappealing."

An independent expert said the deal being offered by the Europeans was favourable for Iran, adding that the Iranians would rather accept European technology than Russian.
Author: Anne Penketh, Diplomatic Editor. October 2004


- - - - - - - - - - - - - - - - - - - - - - - - - - - - - - - - - - - - - - - - - - - - - - - - - - - - - - - - - - - - - - - - - - - -





NEW ZEALAND - FINANCE

New Zealand lifts rates again
New Zealand's central bank has again moved to ease inflation pressures, raising its key interest rate by 0.25 percentage points to 6.5 percent - a level last seen in May 2000.
But the bank signalled that 6.5 percent was the peak and no further rate rise is likely.
Announcing the increase Thursday morning, Reserve Bank of New Zealand Governor Alan Bollard said the country's economy was still performing strongly and recent domestic economic data "has delivered positive surprises."
He said resources would remain stretched for some time yet, and there were still inflation pressures.

"However, the recent monetary policy tightenings still have to work their way through the economy, and the high exchange rate will also have its effect. Given this, we believe that the current settings of monetary policy are now doing enough to ensure price stability as defined in the Reserve Bank's Policy Targets Agreement," Bollard said.

Thursday's rate rise, the fifth since late April, was widely expected after a period of inaction from June 2003-April 2004, when the official cash rate stayed at 5.0 percent.
In a commentary Thursday after the announcement, HSBC Australia/New Zealand chief economist John Edwards said New Zealand's cash rate now matched Poland's as the highest in the OECD group of advanced nations.

"If 6.5 percent is indeed the top, as we think it will prove to be, it logically follows that the next move will be down," Edwards said.

The New Zealand rate rise increases the disparity with its biggest trading partner Australia, which has kept its benchmark interest rate unchanged at 5.25 percent since December 2003.
The New Zealand stock market's Top 50 index is up 1.26 percent to 2813.50 in Thursday afternoon trade.
The New Zealand dollar is trading at 68.85 U.S. cents, down from a high of 70.97 U.S. cents on February 17 this year. That was close to its record high of 71.14 U.S. cents set on January 8, 1997.
Source: CNN. October 2004
Picture: Bollard said Thursday the New Zealand economy was still performing strongly.


- - - - - - - - - - - - - - - - - - - - - - - - - - - - - - - - - - - - - - - - - - - - - - - - - - - - - - - - - - - - - - - - - - - -





SOUTH KOREA - ECONOMY

Samsung nearly equals Motorola phone sales
Samsung, the South Korean handset maker, increased its sales of mobile phones by 51 percent in the third quarter, putting it in a virtual tie with Motorola as the world's No. 2 cellphone maker, according to a report released on Wednesday by Strategy Analytics, a research firm.

Samsung sold 22.7 million phones from July through September, compared with 15.5 million a year earlier, according to preliminary figures tracked by Strategy Analytics. The rise gave Samsung a 13.54 percent share of the global handset market, compared with 13.9 percent for Motorola.

"For the last seven years, Samsung has been steadily closing the gap on Motorola and is now closer than ever," said Neil Mawston, a Strategy Analytics researcher based in Milton Keynes, England, who wrote the report. Samsung had gained market share by moving faster to manufacture affordable handsets with color screens, cameras and foldable, clam shell designs, he said.

Samsung's rapid advance mirrored gains by another South Korean handset maker, LG Electronics, which according to Strategy Analytics overtook Sony Ericsson in the third quarter as the world's No. 5 handset maker, with a 7.0 percent market share, compared to Sony Ericsson's 6.4 percent. Siemens, based in Germany, remained at No. 4 with 7.45 percent of the handset market.

The industry leader, Nokia, sold 51.4 million handsets in the quarter, down from 55.3 million a year earlier. Its market share fell to 30.6 percent from 34.6 percent, according to Strategy Analytics. Motorola's sales rose 4 percent to 23.3 million handsets in the third quarter from 22.4 million a year earlier.

Across the industry, Strategy Analytics said handset makers sold 168 million cellphones during the third quarter, up 25 percent from a year earlier. It reaffirmed its forecast that handset makers would sell 670 million handsets this year, up from 517 million in 2003, but said sales growth would slow to 8 percent in 2005 from 30 percent this year.
Source: International Herald Tribune. October 2004
Author: by Kevin J. O'Brien


- - - - - - - - - - - - - - - - - - - - - - - - - - - - - - - - - - - - - - - - - - - - - - - - - - - - - - - - - - - - - - - - - - - -